Flow creates many new possibilities for users to collaborate and produce content from remote locations. Alongside a powerful automation engine, Flow offers an intuitive suite of tools for fast, efficient and dynamic workflows. We have highlighted a few workflow scenarios that Flow opens up.
Remote Post Production
The reality of everyone involved in the post-production of a project being in the same building at the same time is fast becoming obsolete. For various reasons editors may be in one location, production elsewhere, producers somewhere else. But the need for collaboration is increasing. With Flow, teams can collaborate on content wherever they are through a regular Internet connection. Whether it is for logging, editing, delivery or backup, remote collaboration is easy to achieve. Flow opens many new opportunities for production and post-production companies.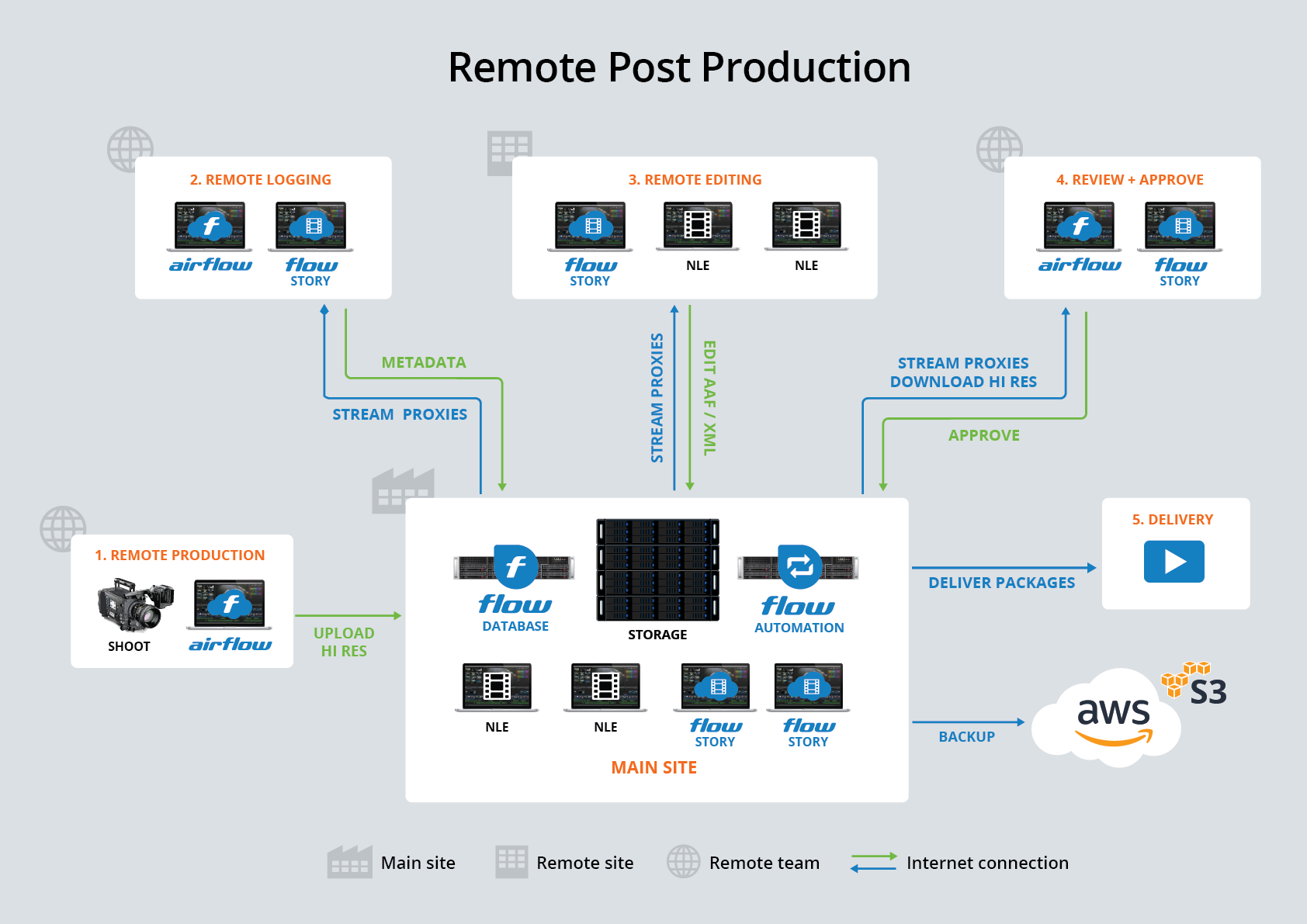 News Gathering
Newsrooms traditionally relied on content physically being brought back to post-production for editors to work on, creating time constraints throughout all aspects of the workflow. With Flow, however, teams on location or even bureaus in other countries can collaborate using local content, archived media and either edit on location, or upload the content back to the main site. Flow helps save time and creates efficiencies throughout the production and post-production process.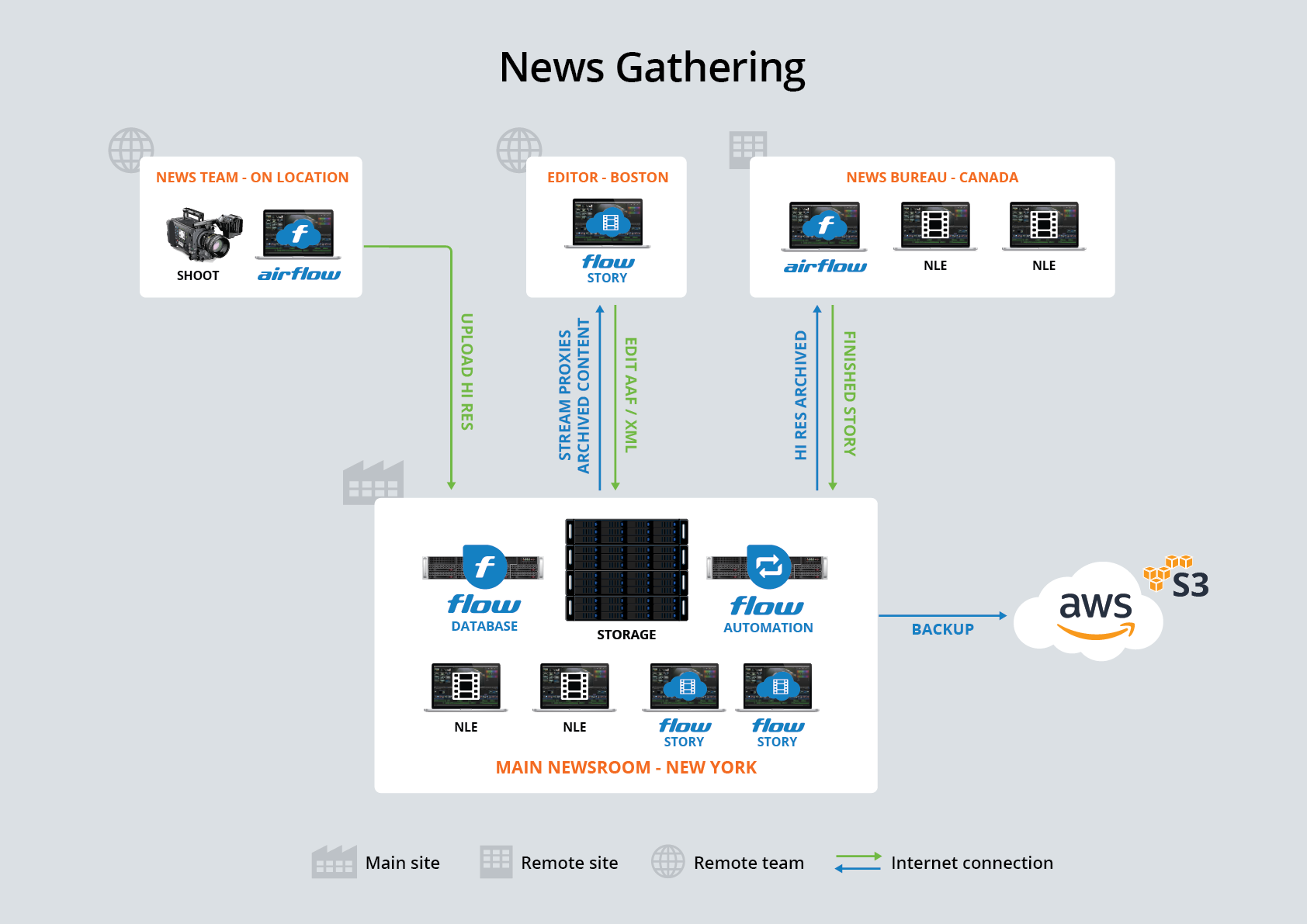 Marketing Agency
Whilst most agencies will typically post-produce in-house or in a dedicated facility, there is often a high demand for review and approval workflows with clients. Flow offers intuitive tools to allow clients to collaborate with the agency, whilst the agency retains full control over what can be seen and by who, as well as allowing clients to download their own content.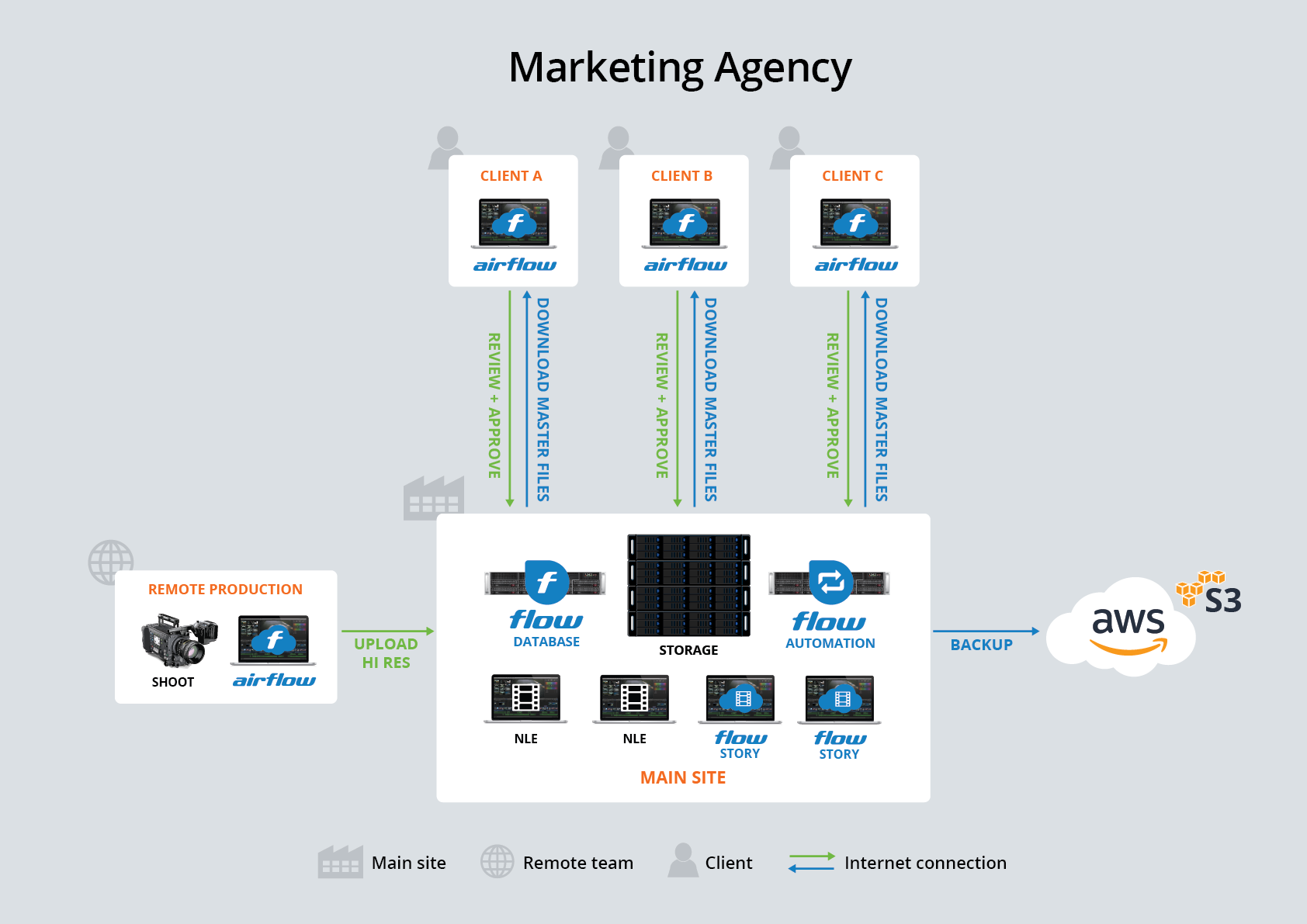 Multi-site
It is now quite common, particularly in Corporate scenarios, to have companies with more than one 'site' - and often in different countries. Traditionally they operated as silos with regards to media and content production, manually sending content on hard drives to different locations. With Flow's multi-site capabilities, users can browse content at different sites and, providing they have permission, move content between sites. Importantly, metadata also moves across, providing a much more comprehensive solution that saves time and money.